Liev Schreiber talks filmmaking at TAU
The actor, director and screenwriter gave a widely-attended masterclass at TAU's Steve Tisch School of Film and Television
Actor Liev Schreiber visited Tel Aviv University on February 5 to give a masterclass on acting and filmmaking during his weeklong sojourn in Israel. Mr. Schreiber, also a director, producer and screenwriter, spoke at length at TAU's Steve Tisch School of Film and Television in the framework of the upcoming Tel Aviv International Student Film Festival about his role models, his search for identity through film, and "one of the most detrimental things for actors: vanity."
"I grew up in New York in the Lower East Side; my mother was an artist and a painter, and I was a kid who was into fantasy," Mr. Schreiber told a packed auditorium in TAU's David and Yolanda Katz Faculty of the Arts. "She didn't have me in school, because she drove a cab all day, so I had to fully use my imagination. This was the start of my education, really.
"I was never interested in money, and I was not interested in academia until I discovered the classical arts. For me, acting is 50% impulse, acting and creativity, 30% directing and 20% camera work. It is a complicated, intensely collaborative relationship."
Israeli actor Ohad Knoller (Yossi and Jagger, Srugim) moderated the 45-minute discussion, which was sprinkled throughout with scenes from Mr. Schreiber's 20-year career in filmmaking.
Mr. Schreiber's roles have run the gamut from a dedicated newspaper editor (the Oscar-winning Spotlight) to an unscrupulous salesman (Glengarry Glen Ross), for which he was awarded a Tony, a Hollywood fixer (Ray Donovan) to a Shakespearean prince (Hamlet).
Mr. Schreiber, a character actor par excellence, has, according to the New York Times, "never settled down into a recognizable type. He's still hurtling himself headlong into every part, trying to learn more about who he is as an artist, about what he can do … he's an actor of variety and unpredictability, of transformation and range. He is not a brand. To admit that he's perfect for a part would mean classifying and labeling himself. He won't do that."
The art of memory and preparation
During the Q&A at the Film School, attended by Raz Yosef, Head of the Tisch School of Film, students and local actors peppered him with questions about his muses, his heritage and the current political climate in the entertainment industry.
"Something that has guided me creatively always is memory," Mr. Schreiber mused. "I have a pathological issue with memory. Fantasy and that notion of who we are is determined by memory. This defines personality and character and creativity."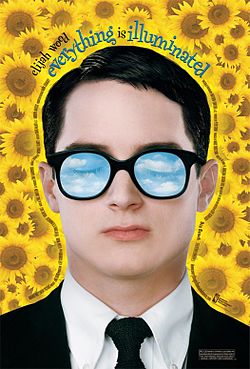 In response to a question about working with new directors, Mr. Schreiber said, "I prepare by watching their films and keeping quiet for about a week. You hope they will take you someplace unfamiliar but rich."
"I have spent a lot of my career trying to figure out what it means to be Jewish," Mr. Schreiber said, touching on the subject of his connection to Judaism. "My mother always talked about being Jewish and was very proud of being Jewish. She said to me, 'You know, you are one of the chosen people.' I said, what does that mean? I really didn't know much about it. But everything I have ever done is an extension of my grandfather, and, for me, 'Jewish' was my grandfather, who used to go to Israel every year. His getting sick was a turning point for me creatively."
When asked about the political climate and political correctness in the US, Mr. Schreiber said, "It is a hard time for America right now. But if it moves women forward an inch, it is worth it. The point is: white heterosexual men have been in power for a long time, and there is a shift and I hope it contributes more to the collective creative bubble. It can only contribute more."