The heart of a musician
Does music require an academic degree? We asked the students who are about to perform with Zubin Mehta about what makes a musician
What does a young woman from a village near Nazareth have in common with a young man from Ramat Gan who was born in China, aside from the fact that both of them are students at the Buchmann-Mehta School of Music at Tel Aviv University? Nour Darawishi (23) and Motti Fang-Bentov (20) are two of the stars of the Annual Gala Concert of the Symphonic Orchestra of the School of Music, which will be held on May 23rd and conducted by Zubin Mehta.
The Gala has been held annually since 2004, is open to the public and considered the crown jewel of the Orchestra Training Program. Only the very best students are selected to perform. "The idea is to expose the orchestra to the public, and at the same time train the students for a career in the field," explains Bilha Rubinstein, the orchestra director. "Zubin Mehta has an enormous dedication to the orchestra, which he considers to be a showcase of the school."
Mr. Zubin Mehta has passionately supported the development of musical talents around the world. He serves at the honorary president of the school and was even an active participant in the planning stages. In addition, he also conducts the school's orchestra once a year. For Nour, graduate of the bachelor's program in singing at the School of Music, the excitement is immense: "This night gives young performers the opportunity to work with a world-class conductor, and of course, get exposure at an important venue like the Heihal Hatarbut, one of Tel Aviv's most important venues.  
For Nour, this is not her first encounter with Zubin Mehta as a soloist. In the summer of 2016 she performed in a concert he conducted for the On the Road to Recovery Foundation, which operates a network of volunteers to get Palestinian children to Israeli hospitals for treatment. The foundation works to bring people together and promote peace. "It was a very emotional situation and a wonderful moment of shared humanity," says Nour. "When you think about what the concert meant – it was perfect."
"I grew up in a musical, multicultural house. My dad played us Umm Kulthum, Feirooz and operas as well. I connected with the classical singing. When you're singing opera you're really assuming a character, you feel like your whole body is not yours. And it challenges me a lot, to create the music not as Nour but as Susanna or Cleopatra."
​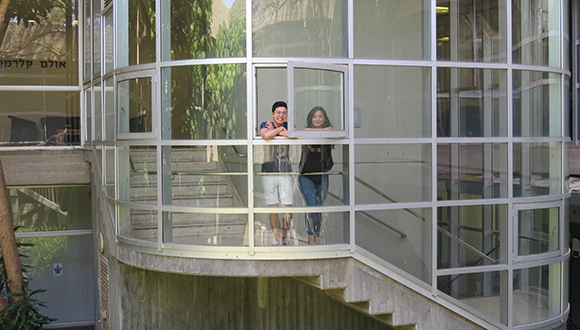 Understanding music from the heart 
"There's excitement before every concert," Motti describes his feelings about the evening. "It depends on the atmosphere, the circumstances, and how ready you are for the concert. This isn't the first time I've performed at Heihal Hatarbut, but this concert is of a different magnitude. And besides, playing with Zubin Mehta is a huge honor. There's something very light, accurate and clear about the way he conducts, he knows how to move you as a soloist and can read you well and help you with the orchestra that's supposed to support you."
Motti, a freshman at the School of Music, was born in Beijing to a Chinese mother and an Israeli father. He began his musical path when he was five years old: "I was always attracted to music. Even though my mother wanted me to be a doctor, she understood my attraction to the field." As the graduate of a prominent high school for the arts in Tel Aviv who majored in classical music, Bentov has already had the opportunity to play with several philharmonic orchestras and win awards at competitions.
But his greatest thanks is reserved for the America-Israel Cultural Foundation, which helps exceptional students in the arts and has given him a scholarship for many years so he could study with the finest music teachers in Israel and the world. "Musical education in Israel is so expensive, without their help, especially when I was younger, my parents couldn't have afforded anything. The Foundation's financial support has been immense," he explains.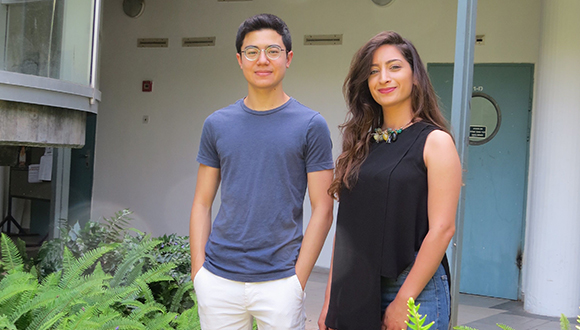 These days an opera singer needs an academic education
The Buchmann-Mehta School of Music opened in 2005 and was the amalgamation of several different programs from institutions all over the Israeli music world. The staff of the school includes the finest musicians from the Israeli Philharmonic Orchestra, and many of its students perform concerts and receive international awards during their studies.
"Studying creates inspiration for musical work," Nour explains the importance of having a degree as well as professional training. "The musical thinking evolves all the time thanks to the techniques we're exposed to during our studies and that we get to experiment with on stage. When you sing opera you have to learn diction – German, French, Italian and English, so you can pronounce the words correctly. That's one of the requirements for being a good opera singer. Music is an art with a lot of layers behind it, and a lot of depth, and to express that and enrich the musical phrases it's important to study academically. For example, Mozart was rebellious and you have to understand his psyche before you sing or play his work.
"As part of the degree we're required to learn theory, harmony and analyze works. There are lots of courses that train you to be a professional performer of classical music, and that you can only learn in academia. It's four years of study during which a body-spirit-mind process takes place. It's living the music in the everyday."
"Music can't afford distance"
Motti agrees with that idea: "without a doubt, a degree in music is important because it gives a supportive frame that contributes a lot to being able to create. A degree in music turns you into a conscious musician, one who knows how to make better decisions about the interpretation of works." About the atmosphere at the School of Music he says: "There are teachers who are world-class musicians here and everyone is excellent. There's not a lot of distance. Music can't afford distance. At some point, when you work so closely and so persistently with a particular teacher, you can't help but develop a personal connection."
Motti dreams of performing at Carnegie Hall, and more generally, of continuing to perform as an artist. "I believe my role as an artist and musician is to touch people, to inspire and create emotion, and my dream is to continue doing that for the rest of my life."
The Gala will take place on May 23rd, at Heihal Hatarbut.